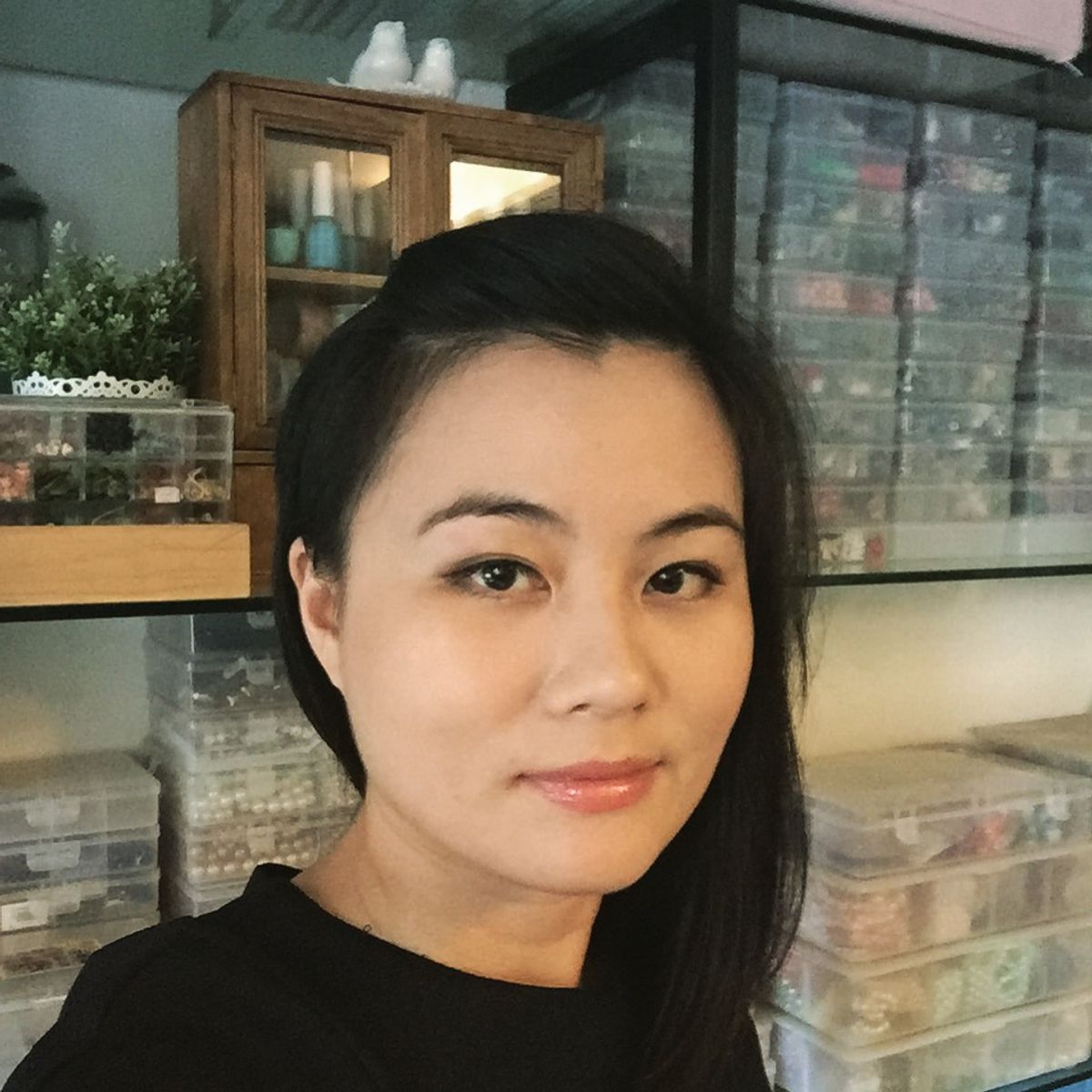 Hello!
My name is Wendy. I'm the founder of this brand since 2007. I've been handcrafting jewelries since my university days as an architecture student. After graduating as an Architect, I pursue my career in Interior Designing for a few years before quiting to concentrate fully in this humble business.
I started off with a blog documenting all my handmade miniatures with polymer clay back in 2007. I love miniatures, dollhouses and such. It was simply just a blog to write about my interest. Then I slowly incorporate my hobby of jewelry making in it. Charms are also a form of miniature which I love. More and more people started noticing, enquiring if I sell them and that's when the business started.
The business started off with me coming up with the idea of customizing charm bracelets whereby customers could pick their favourite charms or rather charms that mean something to do. Back then, 10 years ago, I was one of the first to introduce this idea and it was a big hit especially at bazaars.
Currently I make my jewelries with Japanese tensha beads and am starting to incorporate polymer clay as well. I make accessories ranging from earrings, jewelry sets, lanyards, hair clips, bracelets to necklaces.
My inspiration comes from all things beautiful, be it artisan cakes, floral bouquets, architecture, fashion and sometimes my customers' send me inspirations as well. My passion in making beautiful things is what inspired me to create my own jewelries. Also the hunger of creating unique, one of a kind pieces which no one else have helps me to keep exploring with new ideas and techniques. Most importantly, I love designing unique pieces that my customers would look beautiful in.