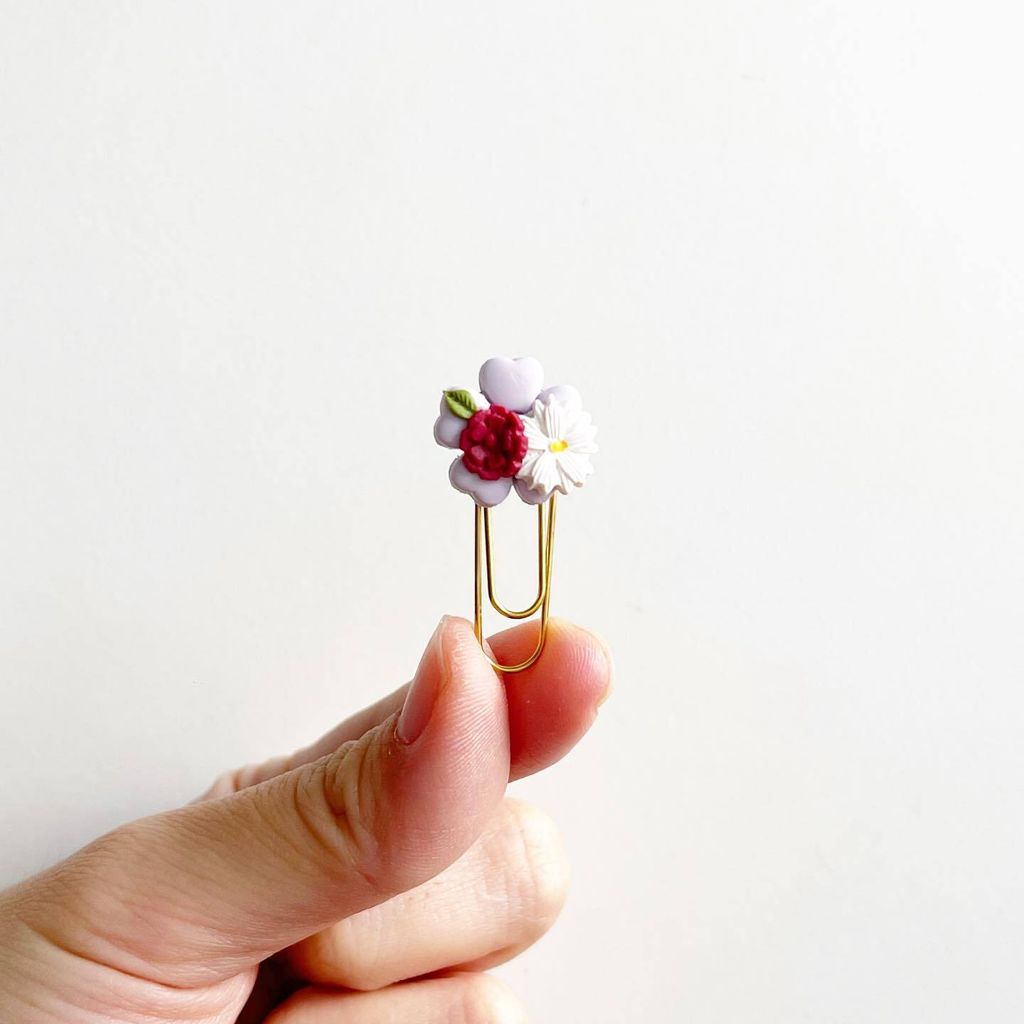 Beeautiful Blooms Paper Clip
Introducing our enchanting "Beeautiful Blooms" handmade jewelry collection, where the essence of sweet honey, lively bees, zesty passion fruit, and vibrant summery flowers come to life! 🌼🍯🐝🍇
📎 Floral Paper Clips: Experience the fusion of functionality and style with our innovative floral paper clips. These one-of-a-kind accessories feature delightful flower motifs, making your everyday tasks a joy.
🍃 Handcrafted with Love: Our jewelry is meticulously handcrafted from scratch, starting from the customized honeycomb cutters to the blending of polymer clay colors. Each item is a labor of love, ensuring a unique and cherished piece for you to enjoy.
💫 Quality Materials: We pride ourselves on using premium materials. Our mainstay is high-quality polymer clay, bringing the designs to life with its versatility and durability. The findings are thoughtfully selected, with options of stainless steel or gold-plated, ensuring both style and durability.
Step into a world of nature's wonders with our "Beeautiful Blooms" collection, where every piece is crafted with care, creativity, and passion. Let our jewelry infuse your style with the magic of honey, the charm of bees, the zest of passion fruit, and the joy of summery flowers.