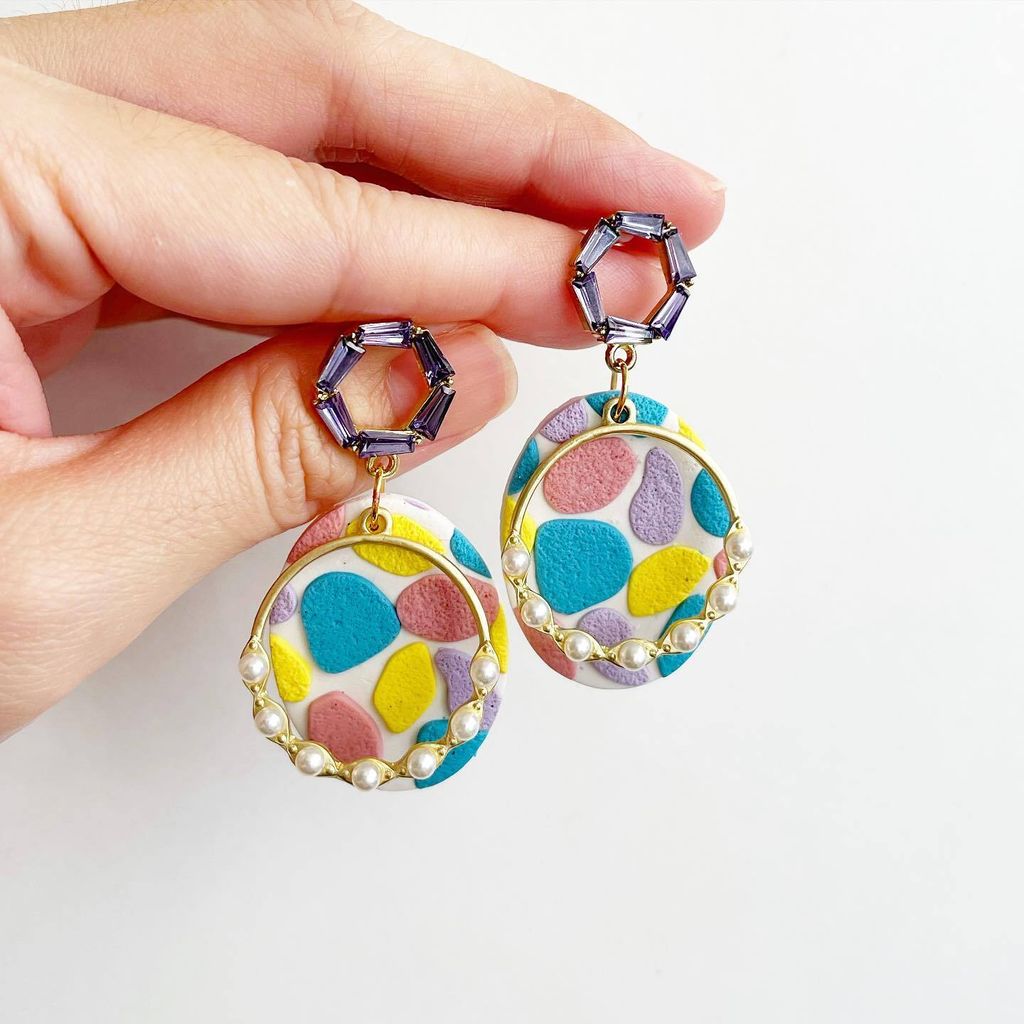 Last One
Rainbow Dreams Statement Terrazzo Earrings
Description
Floral earrings to spruce up your outfit of the day. This pair adds an attractive and unique touch to any plain outfits.
Composition + Care
Most metal components are made with either 14k, 18k or 24k gold plated findings, 925 silver post, Japanese tensha beads imported from Japan/ semi precious stones/ glass/ premium silk tassels/ premium polymer clay.
925 silver post are suitable for sensitive ears. However sterling silver posts are naturally soft due to the high silver content and gets bent easily. Just straighten them back with a pair of pliers when it gets out of shape.

Avoid contact with harsh liquids. Gently wipe skin oils or sweat from jewelry after wear. Store in air-tight bag when not in use.

All handmade items are delicately handcrafted and are bound to have slight imperfections.

Measurements
Dainty earrings measure within 15mm.
Standard earrings measures from 15-25mm
Statement earrings measures from 25-45mm
Clip Ons Options
For non piercings, you may request for a conversion to clip ons by adding a pair of clip ons (RM8 only) under the category "add ons". If you are purchasing multiple pairs, do leave me a remark on which pair to convert.
Packaging
Trinket comes wrapped in gift boxes. For gifting purposes, kindly leave me a note on which item to be packed separately BEFORE you checkout. You may also request to leave a handwritten message along with the gift. Please refrain from direct messaging me your requests on social media as it is hard to keep track on your social media handle with the order made.
Disclaimer: Each pair is unique and no two pairs are the same. Do expect slight imperfections as every single part is handmade from scratch. Clay earrings are all hand sculpted freehand, do expect a 10-20% variation within the pieces.
Proudly Designed and Handmade in Malaysia